Lewis has big dreams for this party, but with his own health against him and a huge fund raising target to reach, will he succeed?
Lewis is a teenager like any other – he wants to party! But due to a debilitating brain condition, which has left him suffering from frequent life threatening seizures, he has spent much of his life in hospital and missed out on many of the great social events we take for granted growing up. Lewis isn't alone: there are hundreds of young people like him who have been deprived of some good natured debauchery, and it's especially hard not to be able to attend the rite of passage that is the school prom - which is why Lewis is going to throw a mega prom to rival them all.
Lewis is determined to do so no matter what. He's calling in all the favours he can from Radio 1's Nick Grimshaw and local businesses, as well as international star Rita Ora (and a few other famous friends). Lewis posted a video online on his 16th birthday about his condition and it went viral – over 31 million views – leading to Elton John reaching out to personally congratulate him on his bravery and the merits of his prom mission: but with a huge fundraising target to reach and the ongoing battle with his illness, will he achieve his dream?
Lewis pulls off a party like no other. His bravery, good humour and determination are awe inspiring.

★★★★★
TV Time Magazine
Broadcaster

November 14th 2017 4:30pm
Credits
Assistant Producer
Georgia Smith
Executive Producer
Leonie Hutchinson
Awards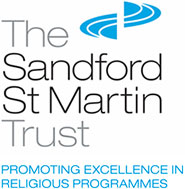 Sandford St Martins 2018
Nominated - Children's Award