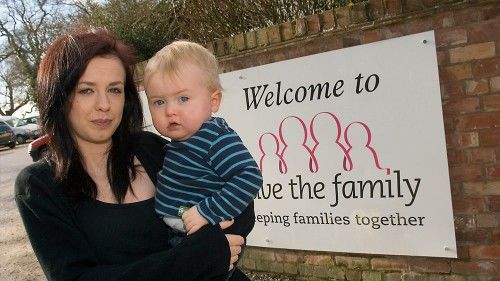 Fix My Family follows the desperate families who turn up at 'Save The Family' – a hostel set up thirty years ago by the uncompromising but compassionate Edna Speed, where homeless families are given shelter and basic life lessons in the hope that they will be able to prevent their children from being taken into care. Using statistics to back her up, Edna strongly believes that separating families is never right.
Every week families arrive at the purpose built village in North Wales. Homeless and on their last legs, with their few belongings in a couple of bin bags, they look to the sprightly 75 year old Edna and her staff for help – help with their housing, debt, relationship and parenting problems, but also with their addictions and how to live with their past.
The staff provide 24 hour support and use enormous energy and creativity to try mend these broken families. There are no 'experts' on site – instead the charity relies on a workforce who are either ex-residents or who have gone through similar traumatic experiences themselves. They believe they can truly identify with the residents' pain and confusion and help them begin to turn their lives around.
The film follows 18 year old Vicky, who's already lived in many different refuges with her baby son; Nicola, who was at risk of losing her four children into care when she became homeless; Celia, who had four children taken into care but who has since had two more children and is proving that with the right support she can be a good mother; and Penny and Andy who met when they were children living at Save The Family and who have now returned with their five children. Can these damaged people overcome their traumas and terrible circumstances to make a life of peace?
These are very broken, damaged, hurt and frightened people.
Edna Speed MBE, Founder, Save the Family
Broadcaster
18th April 2011
Credits
Filmed and produced by
Clare Johns
Executive Producer
Wendy Robbins