The 19th and 20th centuries saw Europe and the US gripped by 'Egyptomania' – an overwhelming obsession with the land of the Pharaohs and its historical treasures. It attracted dedicated scholars and archaeologists involved in a race to find the oldest biblical manuscripts in the world.
In this two-part documentary, archaeologist Dr. Jeff Rose tells the remarkable stories of the real life Indiana Jones type figures who were determined to uncover the earliest bible texts, particularly the New Testament. They were known as the Bible Hunters. And they were willing to do anything to be the first to make a discovery. At stake was the historical reliability and literal truth of the Bible, which was under attack by sceptical scholars.
The discoveries of the Bible Hunters would shed controversial new light on the Christian origins as well as uncovering strange zodiacs, hymns to Egypt's solar god, and heretical Christian texts.
If I hadn't been called upon to review it, I probably would have kept a very safe distance from a documentary called Bible Hunters: the Search for Bible Truth (BBC2). Which only goes to prove what a tit I can be because – but of course – it was wonderful.
Lucy Mangan, The Guardian
Broadcaster
Episode 1:
13th February 2014
Episode 2:
20th February 2014
Credits
Producer / Director
Tilman Remme
Executive Producer
Ray Bruce
Editors
Simon Holland and McDonald Brown
Awards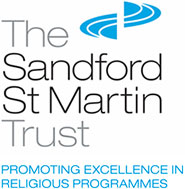 Sandford St Martins 2015
Nominated - Best TV Programme