BBC Teach Pop Culture Bible Stories
BBC Teach commissioned us to tell six animated, classic Bible Stories in a unique way that appeals to 7 - 11 year olds. Our take? To present each of them in pop culture formats: Samson as a Marvel movie; Moses and the Ten Commandments as if he were an influencer on a Youtube channel; The Feeding of the 5000 as if it's a TV cooking show competition; Pentecost as if the event was filmed on a smart phone and went viral; Esther and Mordecai as a melodramatic reality TV show; and Jesus Heals a Man with Leprosy as a make-over programme.
Released as the country went into a third lockdown, we are proud to have created such a great learning tool for homeschooling. Each film is accompanied by notes and a lesson plan.
Nominated for Best Children's Programme at the Sandford St Martin Awards 2021.
Link to project page and all films:
https://www.bbc.co.uk/teach/school-radio/primary-school-assemblies-collective-worship-ks1-ks2-new-videos-frameworks/z2dvn9q
These are really good - useful for assemblies and RS lessons
Dr, author, Hod RE, trainer, and member of the NATRE executive committee
Broadcaster


Credits
Written and Directed by
Bob Ayres and Alastair Collinson
Awards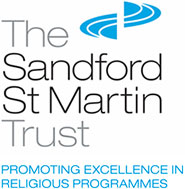 Sandford St Martins 2021
Nominated - Children's Award