The Word: Katharine Welby-Roberts
When Justin Welby took over as spiritual leader of 80 million Anglicans in 2013, one of his five children shot to unexpected fame: his daughter Katharine, whose passionate tweets about her father's appointment brought her a large Twitter following. She quickly became known as the ABCD – the Archbishop of Canterbury's daughter.
Now 29, Katherine Welby-Roberts has used this status to speak out about matters close to her own heart – first and foremost mental health issues such as anxiety and depression, which she knows well from many years of her own painful experience.
In conversation with Alison Hilliard, Katharine shares her favourite Bible verses and reflects on how they show God as a God of the suffering and anxious – one who, as she says, does not expect his people to get well as soon as they start to believe in him: "He does not yank you out of the hole, he gets in there with you".
We also hear about Katharine's work with the Christian disability charity, Livability, her love of all living creatures (including fish "with a lightbulb hanging down in front of their faces") and her enormous passion for words, which led her to call her blog A Conglomerate of Yodeling Hippopotami.
This podcast won the Digital Audio category at the Jerusalem Awards 2016.
Listen here: https://www.thingsunseen.co.uk/podcasts/the-word-katharine-welby-roberts/
Honest and beautiful
Jerusalem Awards Judges 2016
Broadcaster

Awards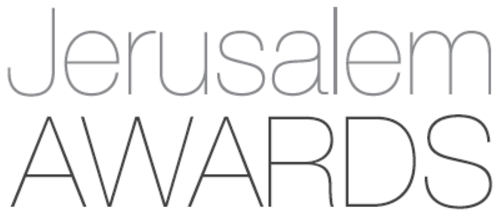 Jerusalem Awards 2016
Winner - Digital Audio category