The Right Thing: Saving the man who shot me
Mike Wooldridge tells the story of Rais Bhuiyan, a Muslim who in his 20s traded a job in the Bangladeshi air force for a life in the US. He was working at a petrol station when a man walked in and shot him in the face. It was an attack targeting random Muslims in retaliation for 9/11.
The attack left Rais partially blind, and his attacker, Mark Stroman, shot dead two other men during his killing spree. Stroman was found guilty and received the death penalty, only for Bhuiyan to campaign against his execution, saying that his Islamic faith told him that saving one life was like saving the whole of mankind.
Nominated for the Radio/Audio Award in the Sandford St Martin Awards 2022.
Hear how the story unfolded in this powerful and moving programme...
Wonderfully crisp menu storytelling. Very touching and exquisitely set up.
Simon Pitts, Commissioning Editor, BBC World Service
Broadcaster
February 27th 2021
Credits
Presenter:
Mike Wooldridge
Awards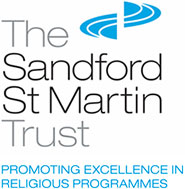 Sandford St Martins 2022
Nominated - Radio/Audio Award