Imran Qureshi: Beauty and Carnage
An internationally renowned artist from Lahore in Pakistan, Imran Qureshi is a master of the very delicate and the very brutal: combining tiny brushstrokes inspired by the 16th Century Mughal masters with large-scale installations evoking the carnage left after a bomb attack, his work has the power to shock and intrigue in equal measure.
An unlikely friendship connects him with Christian Louboutin, one of the world's best-known shoe designers, whose trademark red-soled, beautifully crafted pumps are worn by the likes of Gwyneth Paltrow and Rihanna.
For this programme, Christian meets Imran at Galerie Thaddaeus Ropac, a huge warehouse turned art gallery in Paris. It is the venue of a major solo exhibition, and Christian joins Imran as crates are unpacked and last-minute changes made to individual paintings and the exhibition as a whole, with some new work inspired by the bomb attacks on two mosques in New Zealand in March 2019.
"There is an element of violence in the work," Imran says, "at the same time, when you get close to it, it becomes poetic as well."
He has even brought a piece of his studio with him from Lahore, which becomes part of his installation in its own right – and as he and Christian discuss each other's art, it emerges that these two creative giants have a surprising amount in common.
LISTEN NOW: https://www.bbc.co.uk/programmes/p07gyzkc
Great scripting and placing. It's an accessible opening and you quickly get into substantial content with the redness, bomb-blasts and blood.
WS Commissioning Editor Simon Pitts
Broadcaster
Credits
Presented by
Christian Louboutin
Produced by
Kristine Pommert and Saba Zaman
Commissioned by
Simon Pitts
Awards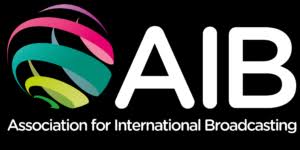 Association for International Broadcasting Awards (AIB) 2020
Shortlisted – Arts and Culture: Radio and Audio