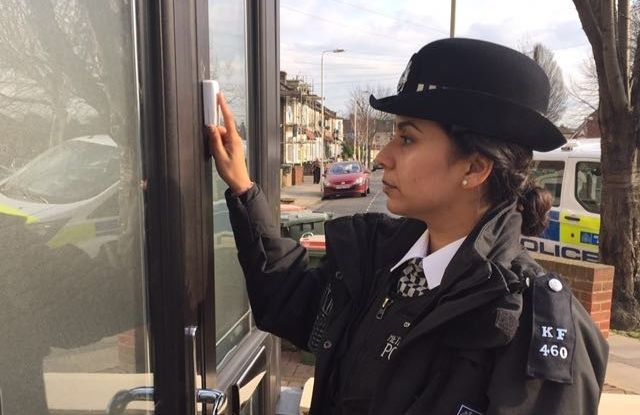 Heart and Soul: A Knock At The Door
How do you tell a mother that her 13-year-old daughter has been killed in a car crash? Or a young wife that the father of her unborn child will never come home? Or the parents of a soldier their son has been maimed on the battlefield?
Every day in Britain, police officers have to perform this most difficult of tasks. And every day, families receive that knock at the door which means their lives will never be the same again.
In this edition of Heart and Soul, Vin Ray hears powerful first-hand testimony from both sides of this terrible equation – the police and military officers charged with breaking the worst possible news to unsuspecting families, and the families themselves. Among those we meet are Helen Hughes, the mother of a teenager killed by a speeding driver, and Steve Chaplain, the officer who knocked at her door; Thanna al-Ghabban, whose husband Mohammed died in a motorcycle accident less than a year after their wedding; and Mike Griffiths, a former senior army officer who lost his soldier son.
Handled the right way, a "knock" conversation can help the receiver come to terms with the terrible news. So, Vin Ray asks, what is the right way of telling someone a loved one has been killed, and how do you deal with unexpected responses – from shock to outright violence? What does it do to an officer to have to deliver traumatic news again and again? And how can faith help both sides deal with such a devastating experience?
You did a fantastic job and it came across brilliantly. I found it very emotional and was absolutely engrossed listening.
Jill Knight, Metropolitan Police Training – programme contributor
Broadcaster
3rd April 2016 at 7.30pm
Credits
Producer
Kristine Pommert