Rahima Mahmut is a Uyghur singer and human rights activist living in London. She came to the UK from her homeland, the Xinjiang province of China, which Uyghurs call East Turkestan. As Ramadan gets underway, she tells the story of her people; their distinctive cultural and Islamic traditions and the oppression they face from the Chinese government, including – in previous years – bans on fasting and keeping the usual Ramadan customs.
Rahima recalls the Ramadans of her childhood. Although there were restrictions even then, she remembers how her large extended family gathered round the table to break the fast. Five years ago her brother told her, in a trembling voice, not to contact the family any more. She does not know how or where they are. Rahima sings the traditional songs which speak of exile and longing.
Nisa, another exiled Uyghur, also shares her heartbreak at being cut off from her family. But there are some lighter moments as she and her daughter plan their Ramadan menus.
And we hear from Kerim, a religious scholar who spent a year in a Chinese prison before fleeing to the West and who is now translating the Qu'ran into the Uyghur language.
Some names have been changed for the safety of those concerned.
The Chinese Embassy in London states that Xinjiang "is a land of religious harmony where the freedom of religious beliefs is respected and protected. Normal religious activities of believers and their religious needs are guaranteed by law."
Winner of the Radio/Audio Award in the Sandford St Martin Awards 2022.
Listen now: https://www.thingsunseen.co.uk/podcasts/a-uyghur-ramadan/
It really is a powerful piece of audio. This will be extremely well received by our core listenership.
Amir Suleman, Salaam Radio
Broadcaster

April 22nd 2021
Awards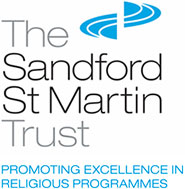 Sandford St Martins 2022
Winner - Radio/Audio Award