Facilities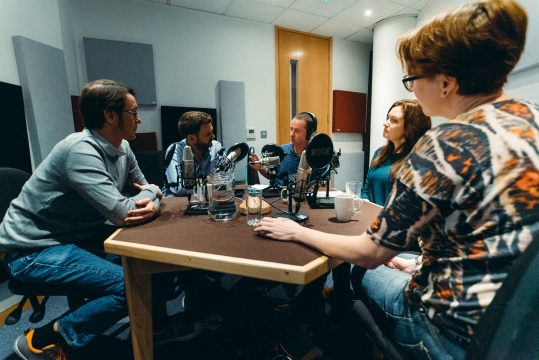 AUDIO STUDIO
Our office near Angel includes:
A fully-equipped professional audio studio with a generous sized control room and a recording space with room for up to five guests.
The audio studio is fully equipped for voice over bookings, with the ability to record to picture.
The space can also be used as a sound proofed interview location for TV shoots.
It is available for either wet or dry hire.
An onsite meeting room, office and kitchen facilities are also available.
For the tech spec please see our Equipment tab.
We offer very competitive rates, please contact us via the online Engquiry Form for full details.