News
August 2018: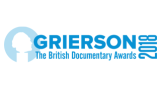 Pilgrimage: Road to Santiago has been shortlisted in the 2018 Grierson Awards for Best Entertainment documentary.

The Jerusalem Awards people have announced this year's shortlist – and we are well represented, in no fewer than six categories. Here are our shortlisted entries:
DIGITAL VIDEO:
Church History in Ten Minutes – Truetube
A Day in the Life of a Christian Vicar – Truetube
GOOD FRIDAY:
Death and Paradise – for Things Unseen
LONG FORM RADIO:
Heart and Soul – The Right Thing: Bringing Peace to South Sudan – for BBC World Service
DIGITAL AUDIO:
David Suchet's Questions of Faith, episode 3 – for Audible
What is Beauty? For Things Unseen
FESTIVALS RADIO:
The Icon Painters of Bethlehem – for BBC World Service
PRESENTER:
David Suchet
The full shortlist is here: https://jerusalemawards.org.uk/shortlist-2018/
Great to see that in some categories, two entries have made it to the final six. We have every reason to be proud of this tally – and now of course it's fingers crossed for the awards night in October! Congratulations and huge thanks to all who, through working on these programmes, have earned their place at the Bafta theatre this year.